Trina Ramsey is a professionally trained life coach, specializing in personal transformation and career transition. With 20 years of experience in business and management, Trina's is a "people person" and a change agent. Trina was trained by iPEC Coaching, where she learned the entire spectrum of coaching including careers, personal goal setting, relationships, spiritual, health and finances. Trina is also Executive Producer for Special Projects at Life Coach Radio Networks, and hosts Career Talk with Coach Trina, where she has reached over 10,000 listeners since 2014.
Trina started her business, Perspectives Plus Coaching in 2009. She had spent 15 years as a nonprofit fundraiser for great organizations including Common Cause, League of Women Voters, and Habitat for Humanity. Trina has prior small business experience. Always up for a challenge, she left a lucrative position at IBM early in her career to start an interior decorating business, and also helped her ex-husband with his business.
A divorced mom of two, Trina's life is full and she loves it!
A MESSAGE FROM TRINA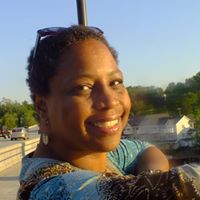 "I am an overcomer. I came from humble beginnings and had some tragedies in my life including losing my mom as a teen and having to grow up fast as the oldest of three girls. It made me strong and resilient. As I obtained my college degree and started in the work world I began to be focused on what makes me tick as an individual, and it has been a North Star for me throughout my career. So I don't personally adhere to a lot of rules about what I should be doing or not. I am comfortable in my own skin – and I am not afraid of change. This combination has enabled me to be proactive and take risks in managing my life and my career. I'm a divorced mother of two, so I know what it's like to recover from a devastating experience, reinvent and build a beautiful life beyond divorce. Life happens, but we have the power to create more than we give ourselves credit for!"
"I learned to tune into what's important to me in managing my career, navigating the job market using my own inner compass. I transitioned from corporate work to entrepreneurship, to nonprofit fundraising, to coaching. Life is too short to wonder 'what if'! I bring the same approach to my clients – supporting them in making empowered choices about their lives and careers. Since I have experienced my own "redesign" leading to this new chapter in my life – I am very qualified to lead others through similar transitions."