Monday, May 4, 2015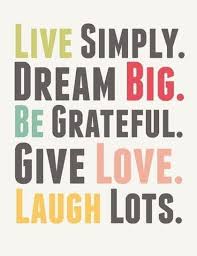 It's a gorgeous sunny morning in Alexandria Virginia. It's the last day of my vacation and I decided to go for a walk on this beautiful day. I am at the waterfront in Old Town Alexandria and it's so great to see people taking advantage of a perfect spring day.
Because I am an ambassador of Life Coach radio networks #1Love1People #KindnessChallenge  I have been making it my business to be and say good morning and smile to people whatever I'm able to make eye contact. It's just a nice way to brighten somebody's day. Sometimes people are surprised that you spoke to them and they smile back. I also have been taking note of the people that are hanging out here. People with little children: a mom here, a dad there.  A pair of nannies with a group of children having a picnic in the grass. An older couple sitting on the bench by the water enjoying the view. One young lady is with an older woman in a wheelchair – maybe it's her grandmother. That's the story I decide upon – it makes me smile. They are also enjoying the view. There are runners, and walkers, and people just chilling.
It's wonderful. And it's just a reminder to me that it's important to take time. It's important to slow down and take care of yourself. It's important to connect with the people in your life. And I mean really connect (without screens and cell phones). And today and I am so grateful to be able to be out in the midst of it.
So may this be a reminder to you. Are you busy running from thing to thing, and taking care of this and that, and tackling your to do list, and overloading your schedule? Slow down. Take time for your life. Today is a gift and tomorrow is not promised. So enjoy your life today and spend time with the people you love. Have a blessed day!
Much love!
Trina